The Internship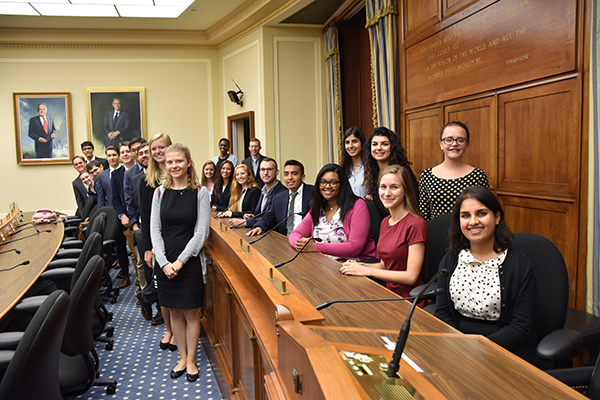 In the spring semester, students engage in internships at foreign embassies, federal agencies, nongovernmental organizations, international organizations, or multinational corporations.
Students are responsible for securing their own internships. That said, much one-on-one assistance and support is provided by the Global Fellows in Washington, D.C. staff! The program director and staff develop opportunities and cultivate relationships across the D.C. metropolitan area to assist students in locating and obtaining appropriate internships.
Students also attend workshops on internships beginning soon after they are admitted to the program and meet with program staff for additional guidance. Workshops cover the process of applying to internships, interviewing, and finally securing placement – all skills that are important to practice for their own professional job searches after graduation.
Workshops on internships and careers will be conducted by the Global Fellows in Washington, D.C. staff, in collaboration with campus and other professionals in the global arena. Program staff also offer one-on-one consultations regarding cover letters and resumes.